Affinity Partners
Cost-Saving Affinity Programs

CRAFT leverages the collective purchasing power of member retailers to find and offer high quality, favorably priced business services, all designed to meet the specific needs of American craft retailers.
Programs available as a benefit to CRAFT members include:
More information, discount codes, sign up information and contact information is all located in the Members Only section of this website.
---

Capital Bankcard South Merchant Services
for preferred card processing discount rates. Through our partnership with Capital Bankcard South, we have negotiated a program that entitles every CRAFT member, regardless of size or volume, to the same low "interchange pricing" for their credit card processing.
This proposal is in effect for the three years, through October 2018 with no rate or fee increases by Capital Bankcard South. They are also able to provide a free EMV compliant terminal, as well as savings to members using a mobile service (such as Square) whose charges are over $2,000 per month.
---
Aftosa
was founded in 1983 and has been supporting ceramic and glass artists for over 30 years. Aftosa offers a wide array of quality items at discounted prices and Aftosa ships all orders for free. In addition, we strive to maintain a 99% in stock position on over 3,500 items which includes: Wood & Metal Tile Products, Glazes, Tools & Supplies, Ceramic Accessories, Ceramic Clay, Polymer Clay, Resin Clay, Jewelry Making, Supplies, Displays, Books
CRAFT members will receive a 10% discount on all orders.
---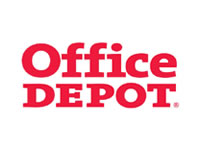 OFFICE DEPOT
Save up to 80% on the Products and Services You Use Every Day at Office Depot
Get money saving discounts at Office Depot on the products and services you use most – from copy paper and printer ink to cleaning supplies and office furniture, and more! Your CRAFT membership includes great savings you can use online and in-store:
Best Value Pricing – Save up to 80% off more than 300 preferred products, like copy paper, printer ink/toner, and binders at Office Depot.
Extensive Catalog of 3,000+ products at 15% off or more.
Exceptional pricing on Copy/Print Services.
Below-retail prices on 93,000 additional products from Office Depot.
Monthly Specials – Quick links to instant savings on featured items.
Coupon Central puts online and in-store savings at your fingertips.
Easy online ordering directly with Office Depot using your confidential Member Login.
FREE Next-Day Delivery on orders over $50.
In-store savings with your reusable discount card at any Office Depot location.
Plus: Earn Cash Back with Office Depot's Free Ink & Toner Recycling Program.
---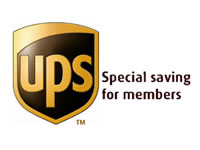 UPS
Save up to 30% on UPS shipping!
Take advantage of special savings on
UPS
shipping offered to you as a member of the CRAFT. You can now save
up
to 30% on an expanded portfolio of air and international Express shipping services.
That's a significant savings over FedEx published rates!*
All this with the peace of mind that comes from using the carrier that delivers outstanding reliability, greater speed, more service, and innovative technology.
UPS
guarantees delivery of more packages around the world than anyone, and delivers more packages overnight on time in the US than any other carrier, including FedEx. Simple shipping! Special savings! It's that easy!
---
CRAFT Insurance Program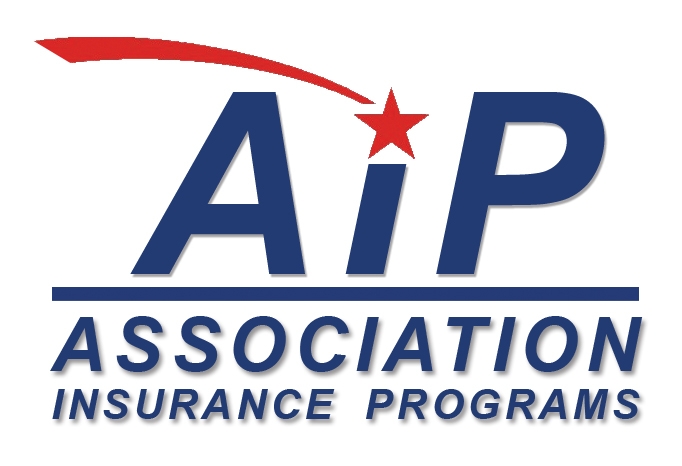 CRAFT RETAILERS & ARTISTS FOR TOMORROW members have unique insurance needs. The CRAFT Insurance Program understands these needs and can provide members with access to innovative, industry specific insurance products and coverage at an affordable cost.
We can assist by creating a comprehensive insurance program that will protect your business and your employees while providing the BEST COVERAGE available to those in the creative arts. The CRAFT Insurance Program has created a "one stop shop" for you so that you can easily access all of your association member insurance solutions.
Specific & unique coverages available to CRAFT members include:
Business Contents Coverage - On & off premises
Coverage for Goods While at Shows & In Transit
Coverage for Tools, Equipment, Product Inventory & Supplies at installation sites, in transit and away from your premises
General Liability - Premises & Products
Loss of Business Income
Goods on Consignment
Coverage If You Teach Classes
Coverage for Sold Products

Packaging Specialties

CRAFT has partnered with Packaging Specialties to offer members one-stop shopping and superior customer service for all of your packaging needs.
Packaging Specialties can help you create Customized Packaging Solutions to meet your individual needs. Gift boxes, bags, tissue, ribbon, bows, labels, gift certificates, plastic bags, shreds and gift-wrap are all available from this unique source!The Packaging Specialties partnership with CRAFT provides the following benefits to CRAFT members:
Last column pricing on in-stock products.
Absolutely NO dollar minimums.
Same day shipping for in-stock orders (if ordered by 4:00 PM EST).
Nationwide shipping.
Free to first-time customers: ink printing or hot stamping on in-house products.
Unique small quantity imprinting –quantities as little as 500 bags!
Three-week turnaround time for all in-house printed orders.
Free plates on plastic bag orders (when ordering 10,000 of any size).
Superior customer service.
---
Constant Contact

Use the leading email marketing service to connect with your customers CRAFT has teamed up with Constant Contact®, the leading email marketing service for small
businesses, to bring you a new and exciting way to stay in touch with your most important audience, your customers.
As a CRAFT member, sign up for Constant Contact and get an extra 10% discount when you prepay. This becomes a 20% discount for 6 months and 25% for 12 months.
---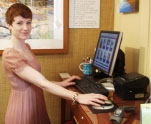 CerTek Software Designs Artisan POS system.
15% off Artisan software including add-on licenses and Feature Packs
10% off monthly support plans at Standard level or above (including in-plan software upgrades)

no discount on support and version upgrades not covered by these plans.
no discount on services such as data conversions and installations

12% off POS equipment (cash drawers, receipt printer, etc.)

no dicounts on computers (even specialty POS computers), or other common computer items such as keyboards, monitors and regular sheet printers.

5% off all supplies (receipt paper, labels, ribbons, etc.)