Become a Member... Today!
When you join CRAFT you become part of the one trade association dedicated to the success of the entire craft industry. CRAFT champions education, marketing, and benefits for everyone engaged in the business of craft. Plus, as a member you will enjoy this superb benefits package:
All About Wholesale
Do you want to sell to stores, shops and galleries?
To do it successfully, you need to be armed with the best knowledge and strategies. You will find them at this one-day seminar which covers all the essentials plus awesome tips for saving time, money and frustration. CRAFT is offering ALL ABOUT WHOLESALE in conjunction with three winter trade shows. You can see the show, talk to buyers and exhibitors and become a Wholesale Pro yourself.
To see the course outline, details and registration click here.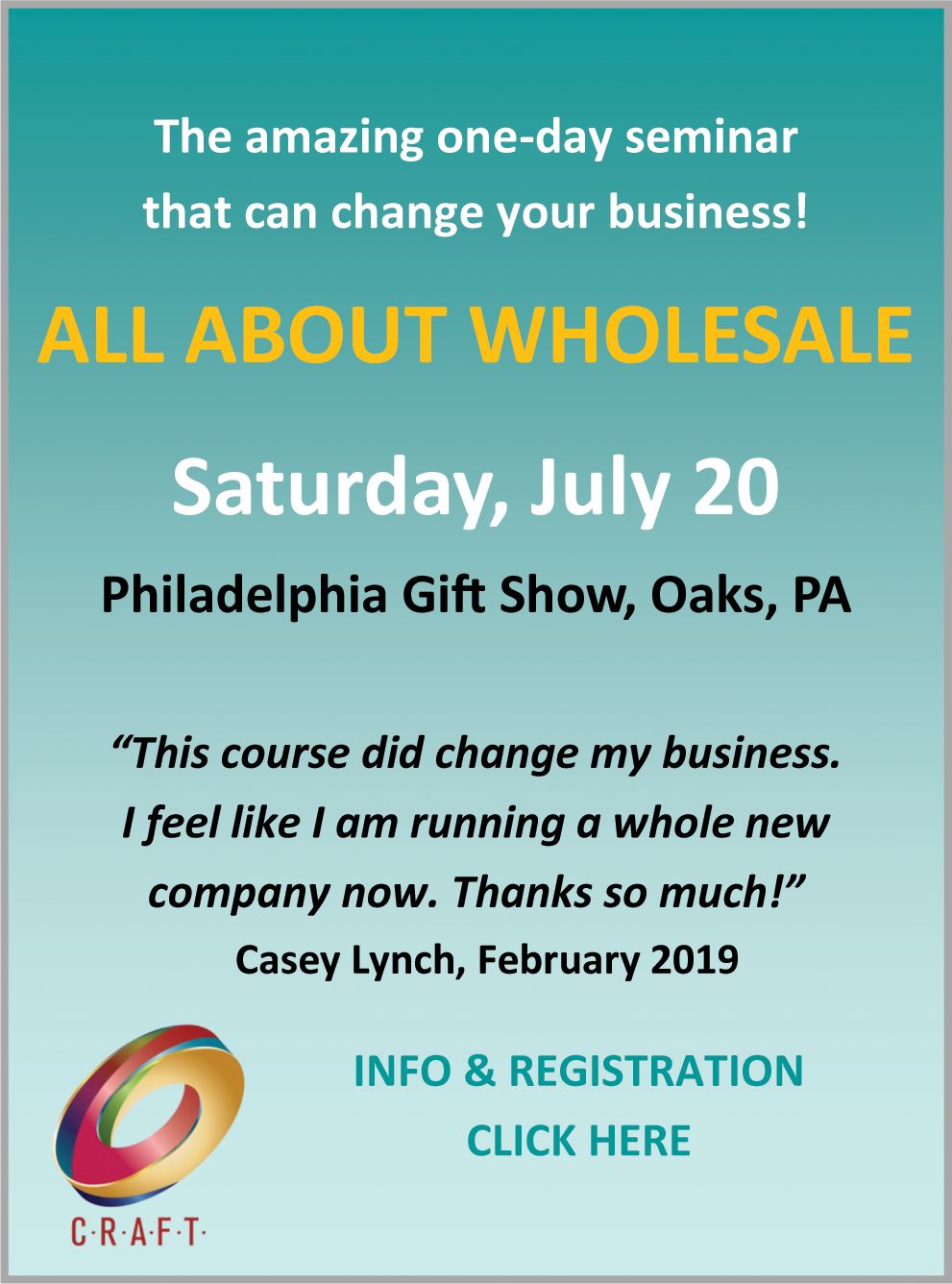 New Affinity Partner

CRAFT RETAILERS & ARTISTS FOR TOMORROW members have unique insurance needs. The CRAFT Insurance Program understands these needs and can provide members with access to innovative, industry specific insurance products and coverage at an affordable cost.
We can assist by creating a comprehensive insurance program that will protect your business and your employees while providing the BEST COVERAGE available to those in the creative arts. The CRAFT Insurance Program has created a "one stop shop" for you so that you can easily access all of your association member insurance solutions.
Specific & unique coverages available to CRAFT members include:
Business Contents Coverage - On & off premises
Coverage for Goods While at Shows & In Transit
Coverage for Tools, Equipment, Product Inventory & Supplies at installation sites, in transit and away from your premises
General Liability - Premises & Products
Loss of Business Income
Goods on Consignment
Coverage If You Teach Classes
Coverage for Sold Products