Become a Member... Today!
When you join CRAFT you become part of the one trade association dedicated to the success of the entire craft industry. CRAFT champions education, marketing, and benefits for everyone engaged in the business of craft. Plus, as a member you will enjoy this superb benefits package:
American Craft Week Showcase 2019
October 2019 marks the Tenth Anniversary of American Craft Week, and this year's artist contest reflects that milestone. We asked craftspeople to submit photographs of a piece of their work which paid "Homage to the Number 10." Artists could do this boldly or subtly, and in their submission they needed to explain how the number 10 influenced their piece.
After evaluating the submissions, the ACW National Committee chose the Grand Prize Winner: Charlotte Behrens of Charlotte Arvelle Glass in Mount Carol, IL. Her entry, "Crafting Under a Star-Studded Sky," featured 10 various tools used by craftspeople, with many markings representing the number 10, and all set under a sky studded with 10 dichroic stars.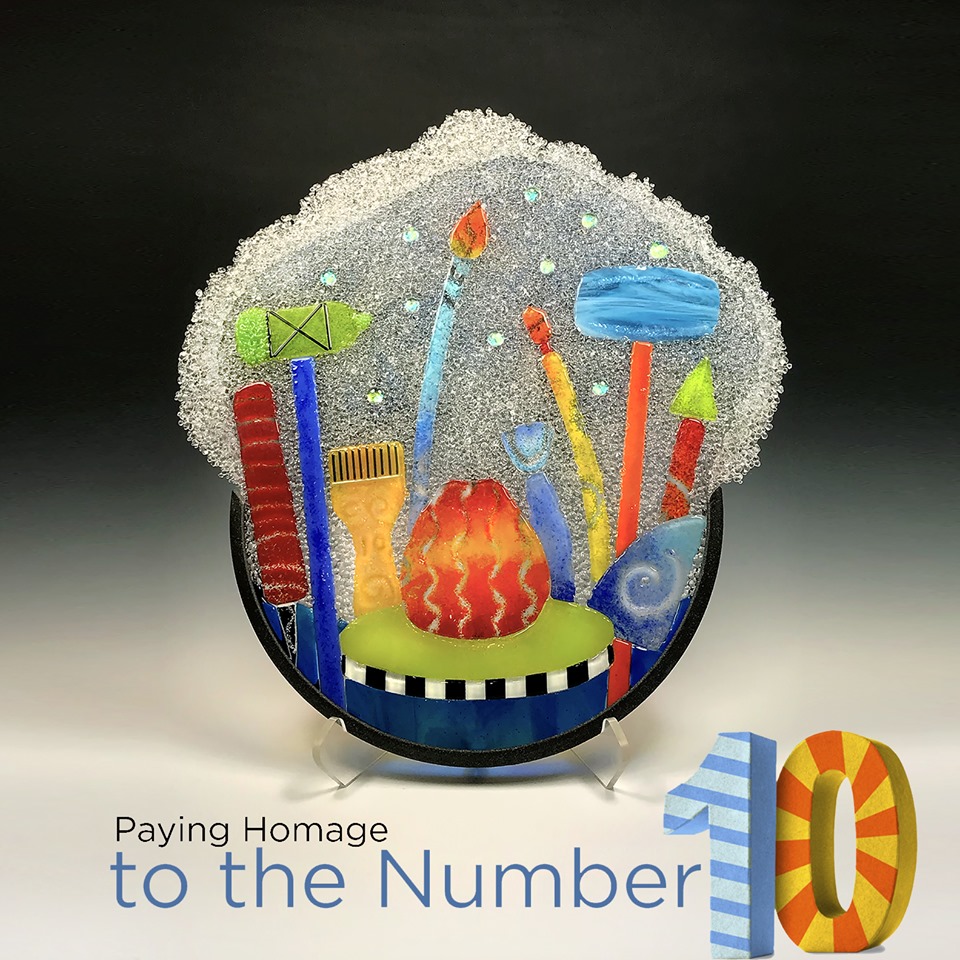 Learn more about the wining piece and other entries at www.acwshowcase.com
New Affinity Partner

CRAFT RETAILERS & ARTISTS FOR TOMORROW members have unique insurance needs. The CRAFT Insurance Program understands these needs and can provide members with access to innovative, industry specific insurance products and coverage at an affordable cost.
We can assist by creating a comprehensive insurance program that will protect your business and your employees while providing the BEST COVERAGE available to those in the creative arts. The CRAFT Insurance Program has created a "one stop shop" for you so that you can easily access all of your association member insurance solutions.
Specific & unique coverages available to CRAFT members include:
Business Contents Coverage - On & off premises
Coverage for Goods While at Shows & In Transit
Coverage for Tools, Equipment, Product Inventory & Supplies at installation sites, in transit and away from your premises
General Liability - Premises & Products
Loss of Business Income
Goods on Consignment
Coverage If You Teach Classes
Coverage for Sold Products