Become a Member... Today!
When you join CRAFT you become part of the one trade association dedicated to the success of the entire craft industry. CRAFT champions education, marketing, and benefits for everyone engaged in the business of craft. Plus, as a member you will enjoy this superb benefits package:
American Craft Week Showcase 2019
October 2019 marks the Tenth Anniversary of American Craft Week, and this year's artist contest reflects that milestone. We asked craftspeople to submit photographs of a piece of their work which paid "Homage to the Number 10." Artists could do this boldly or subtly, and in their submission they needed to explain how the number 10 influenced their piece.
After evaluating the submissions, the ACW National Committee chose the Grand Prize Winner: Charlotte Behrens of Charlotte Arvelle Glass in Mount Carol, IL. Her entry, "Crafting Under a Star-Studded Sky," featured 10 various tools used by craftspeople, with many markings representing the number 10, and all set under a sky studded with 10 dichroic stars.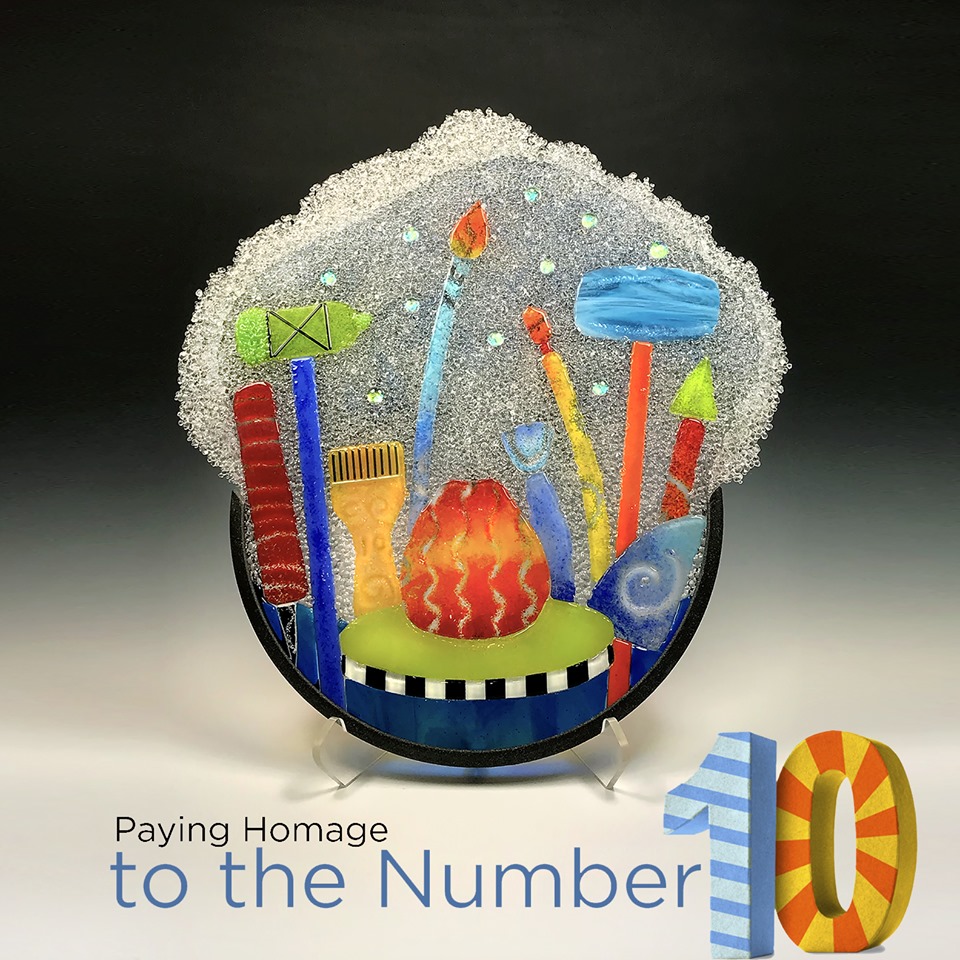 Learn more about the wining piece and other entries at www.acwshowcase.com
Eric Shea Honored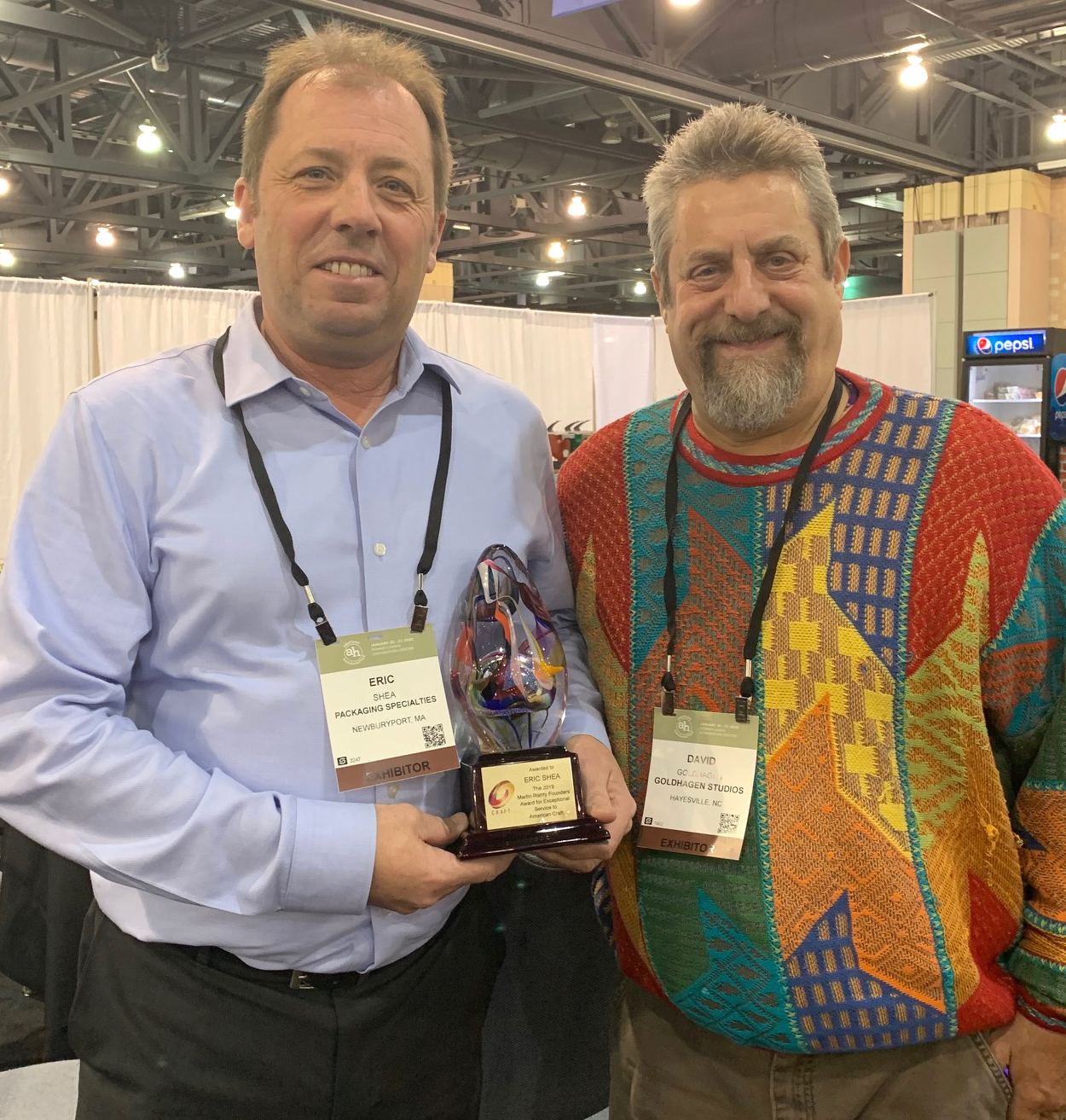 At the February American Handcrafted Show in Philadelphia Eric Shea of Packaging Specialties was awarded the 2020 Martin Rishty Founders' Award. This award is voted by the CRAFT Board of Directors for exceptional service to the handmade community. Eric and Packaging Specialties have supported CRAFT projects since the beginning of the organization. In addition, the company is a valued member of the CRAFT Affinity program, a generous discount available for members to meet their packaging needs.
Eric expressed his appreciation for the honor and paid tribute to all the CRAFT members he works with saying, "I love working with so many galleries and CRAFT members and I sincerely thank the Board and CRAFT organization for this wonderful award. It's very special to me."
The custom, handmade glass award was specially created by CRAFT member David Goldhagen in his North Carolina studio.