Become a Member... Today!
When you join CRAFT you become part of the one trade association dedicated to the success of the entire craft industry. CRAFT champions education, marketing, and benefits for everyone engaged in the business of craft. Plus, as a member you will enjoy this superb benefits package:
American Craft Week Showcase 2019
October 2019 marks the Tenth Anniversary of American Craft Week, and this year's artist contest reflects that milestone. We asked craftspeople to submit photographs of a piece of their work which paid "Homage to the Number 10." Artists could do this boldly or subtly, and in their submission they needed to explain how the number 10 influenced their piece.
After evaluating the submissions, the ACW National Committee chose the Grand Prize Winner: Charlotte Behrens of Charlotte Arvelle Glass in Mount Carol, IL. Her entry, "Crafting Under a Star-Studded Sky," featured 10 various tools used by craftspeople, with many markings representing the number 10, and all set under a sky studded with 10 dichroic stars.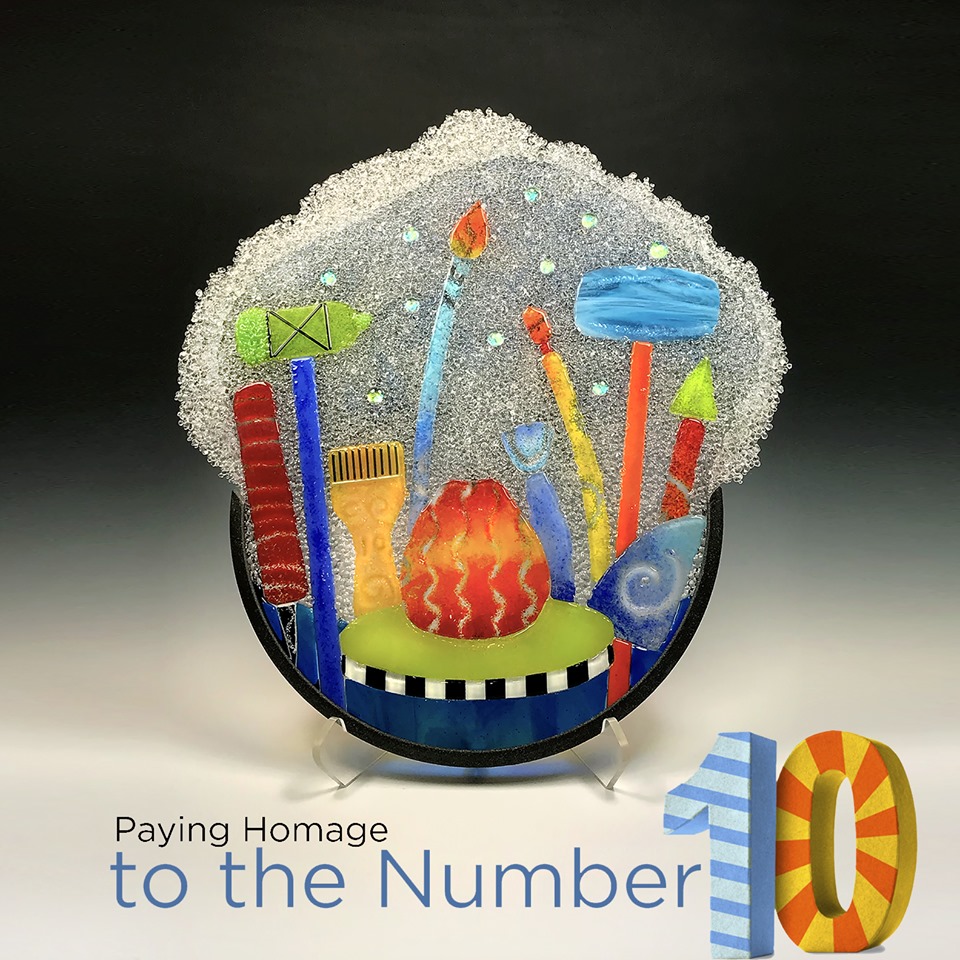 Learn more about the wining piece and other entries at www.acwshowcase.com
Wholesale Seminar in Philly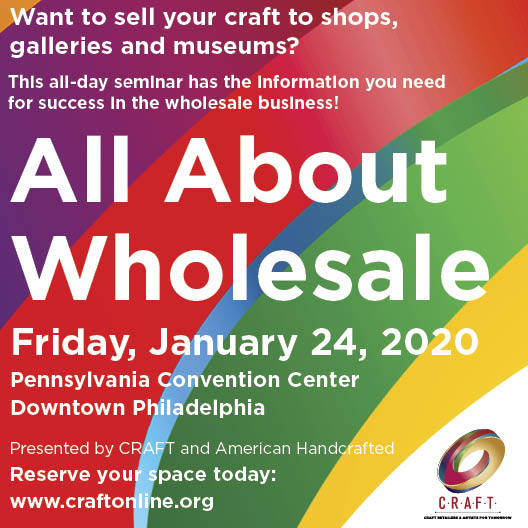 Do you want to take your handmade business to the wholesale level? We can help you! ALL ABOUT WHOLESALE is the most comprehensive seminar on the subject and it has rave reviews from 100% of past attendees. The course covers everything you need to know, from production to pricing to promotion. Want your booth to be a buyer magnet? We will give you tons of tips!
The class is Friday, January 24 at the Pennsylvania Convention Center in Philadelphia from 9:30 – 4:30.
You will get a permanent copy of the PowerPoint presentation and see the American Handcrafted show during set-up. Your badge is good for the show days, too, so you can see the tradeshow in action.
Bring along a sample of your work and marketing materials for feedback. In the words of former student, Casey Lynch, "I cannot tell you how grateful I am. I feel like I am running an entirely new company now." Join us and bring your business to a new level!