Become a Member... Today!
When you join CRAFT you become part of the one trade association dedicated to the success of the entire craft industry. CRAFT champions education, marketing, and benefits for everyone engaged in the business of craft. Plus, as a member you will enjoy this superb benefits package:
American Craft Week 2018
Have you signed up yet?
American Craft Week participation is free for all CRAFT members! Get your business listed now.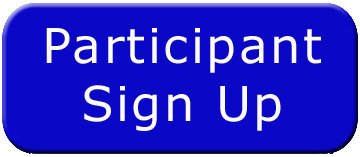 American Craft Week began as a grassroots effort in 2010 with a small number of craft artists, galleries and events. Our goal was (and still is) "to make noise", and "to put handmade in a bright national spotlight". Every industry needs to champion itself, and craft is no different.
But without an enormous Madison Avenue advertising budget, how could we make a splash? The answer became clear: together we can be a mighty force! If all across the county we publicize simultaneous events, use a common logo, and issue a call to celebrate American handmade craft, we can create an enormous public relations event for our industry.
All we need is for everyone to do their part! And that's where you come in. Help us tell the world that craft is a valuable economic engine for families and communities. When we purchase handmade goods made in the USA, all the money stays here, and is spent and invested here!
New Affinity Partner

CRAFT RETAILERS & ARTISTS FOR TOMORROW members have unique insurance needs. The CRAFT Insurance Program understands these needs and can provide members with access to innovative, industry specific insurance products and coverage at an affordable cost.
We can assist by creating a comprehensive insurance program that will protect your business and your employees while providing the BEST COVERAGE available to those in the creative arts. The CRAFT Insurance Program has created a "one stop shop" for you so that you can easily access all of your association member insurance solutions.
Specific & unique coverages available to CRAFT members include:
Business Contents Coverage - On & off premises
Coverage for Goods While at Shows & In Transit
Coverage for Tools, Equipment, Product Inventory & Supplies at installation sites, in transit and away from your premises
General Liability - Premises & Products
Loss of Business Income
Goods on Consignment
Coverage If You Teach Classes
Coverage for Sold Products